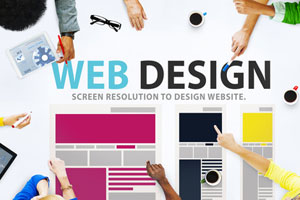 Custom Web Design Services
Domain Names: If you don't already own a domain name, we can help you choose the right one and even register it for you.
Planning: Before you build a website you need to strategically plan the site and the navigation. The site should be built so it can easily be expanded if needed. If you already own an existing site we will look at the overall hierarchy and determine if it should be changed or streamlined.
Design: We build professional websites that are both appealing and easy to navigate for the end user. We build a brand new site or redesign an existing one. Our award winning team utilizes the latest software for HTML Programming, graphics, video and special effects. We also have access to thousands of images that can enhance your website without putting you over budget.
Content Writing: We have a team of writers that can help to create professionally written content that is easy to understand for the reader but is also optimized for search engines.
Technical: Under the hood the site must be search engine compatible, load fast, and be responsive in order to load properly on a variety of devices. Every page must be designed with SEO in mind. We can build a basic static site or a robust site that uses WordPress with My SQL.
Web Design Consulting
Although we do build custom websites, there are times when we are too booked to take on additional clients. We are never are too busy though to consult with our hosting clients.
Planning and Strategy: From choosing the right domain to figuring out what type of site you should build is our specialty. There are a number of different options based on the size of your site, how often you need to update it, will you be adding content over time or will you hire it done.  There are also Content Management Systems such as WordPress, Joomla or Drupal that might be considered. These are just a few of the first questions that will help us to determine the best direction you should take. Sounds like a lot but it's easy to narrow down once we talk.
Phone Consultation with your Designer: One of the best services we offer is our expertise in talking to your designer. We will be happy to do a three way call with you and your designer to ask the technical questions that you may not be knowledgeable on. There are a lot of great web designers out there, and unfortunately there are just as many bad designers too. Everyone will be happy to take an initial payment, but if you are not technically savvy on web design, you are not going to realize there is a problem until it's too late.
Site Review: Already have a site and just need to ask someone questions? Need someone to take a fresh look at your site and a give you a quick review? Many websites owners miss obvious items because you become too close to the process. We can help, we oven provide either a quick review or a more comprehensive  one with suggestions that can help improve your site for both search engines and your customer's experience.
No matter what you need, we are here to help.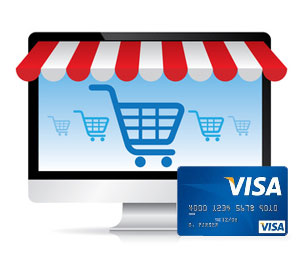 Ecommerce / Online Shopping Carts
Ecommerce is one of our specialties. We have helped hundreds of customers set up online stores over the years. Some of the success stories of our customers are incredibly inspiring.
Choosing the Right Solution: What type of Ecommerce solution you should choose is based on a number of different factors. When it comes to shopping carts, one size does not fit all. We can tell you what type of shopping cart software to use based on the type of products you sell, the number of products, the method of delivery and the countries you service . We have experience working with stores that have just a few products and those with thousands of products. We know the pros and the cons about the different products on the market.
Merchant Accounts: We can help with understanding what is involved in setting up a merchant account so you can accept credit cards and advice on getting the lowest rate. Payment Gateways will also be required, as well as an SSL Certificate for your site.
PayPal: One of the most popular ways to accept payments is through PayPal but there are some pros and cons to offering this method to your customers.
Let us share our years of experience.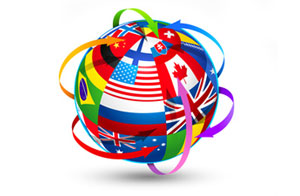 Website Translation
Want to reach a larger audience. A large percentage of the web is used by non English speaking. You can instantly translate your website in minutes with an integrated automated Translation Software. This incredible offer can hep you to build a larger site without the thousands of dollars it would normally take to translate a website. Ask us for detail and our free version.