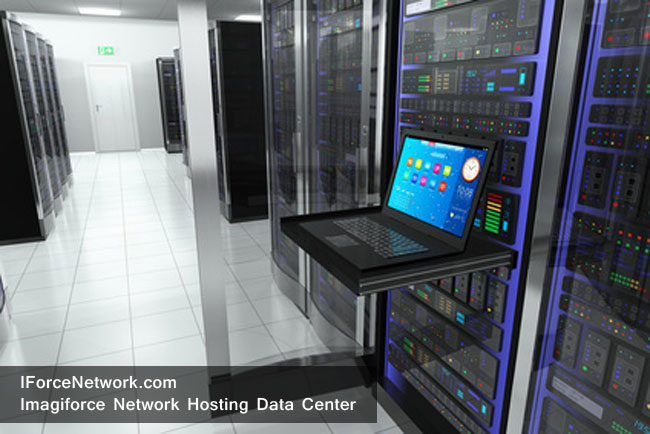 Imagiforce Network Data Center
State of the art facility with the most up to date hardware and software. Reliable, secure and monitored 24/7 everyday.
Our data center is located in Texas and is top tier which includes highly redundant systems including; UPS battery backup units, power distribution units, Detroit Diesel generators, and diesel fuel tanks holding thousands of gallons each.
For HVAC a 42″ raised floor design is cooled with redundant 70-ton CRAH units, EPAK 500-ton chillers with fast restart, and 70,000 gallons of on-site water storage.
Imagiforce Network Hosting
Hosting your website is mission critical for us. Your business needs to be available 24 hours a day, 7 days a week,  365 days a year.  We guarantee 99% uptime for your website but in reality we provide higher uptime than our guarantee.
Our data center is staffed by highly trained administrators and technicians that monitor all servers 24hours a day, 7 days a week, 365 days a year. Monitoring is important for both security as well as ensuring a system is operating at peak efficiency.